Have a fun spooky treat this Halloween with these chocolate dipped strawberries.
Ingredients:
Strawberries
Chocolates, milk, dark, or white
Plates
Microwave safe bowls
Parchment paper
Spoons
Piping tips
Piping bags or zip locks
Scissors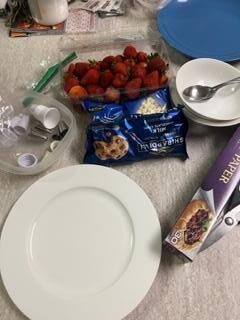 Steps:
1. Pick the strawberries you'd like to use and rinse them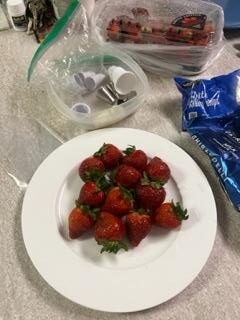 2. Heat up your chocolate chips in the microwave. Set your microwave for 20 seconds then stir the chips and repeat 20 seconds and stirring until the chocolate is melted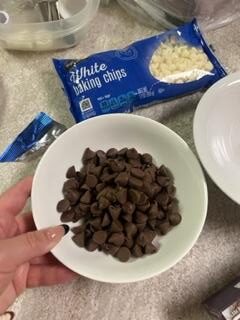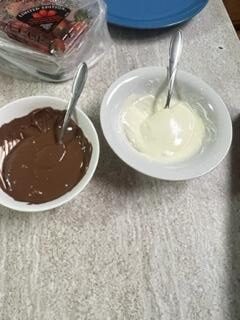 3. Prepare your plate by putting parchment paper on top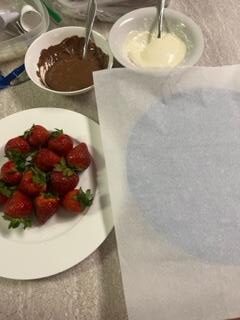 4. Before you dip each strawberry make sure you dry them off with a paper towel or napkin to help the chocolate stick evenly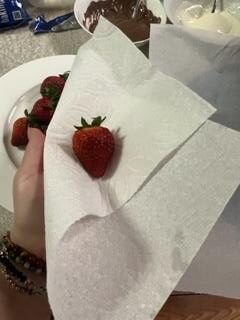 5. Now you can start dipping your strawberries. I like to dip my strawberry and roll it in the chocolate to get it evenly coated on all sides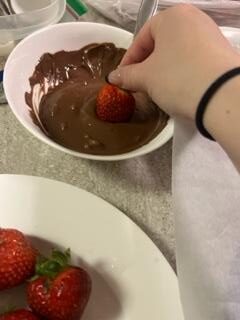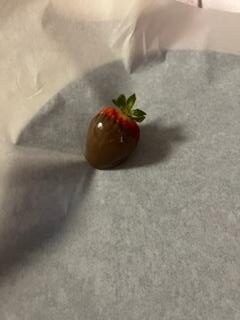 6. Use whichever chocolates you'd like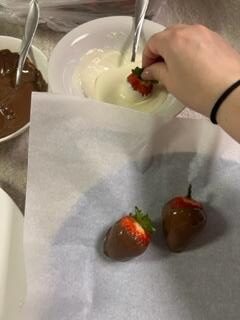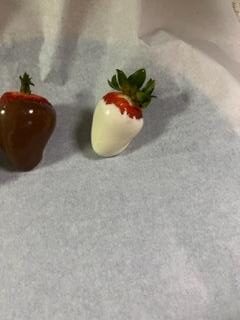 7. Dip all your strawberries or plan how you'd like to decorate them
Strawberry decorating examples
Strawberry ghosts:
1. Dip your strawberry in your white chocolate and rather than letting the extra chocolate drip off before putting it on your parchment paper quickly move the strawberry to the paper and let it slightly drag to create a ghostly tail shape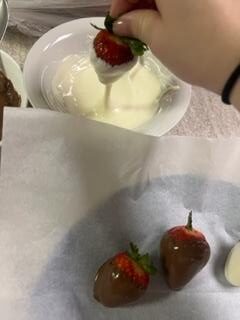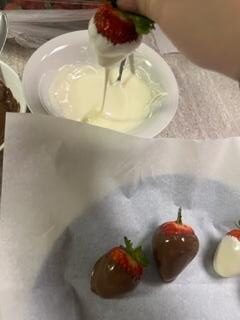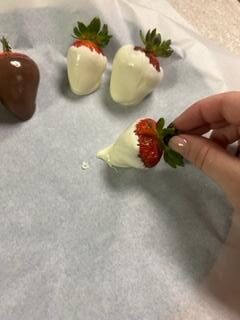 2. You can even add eye sprinkles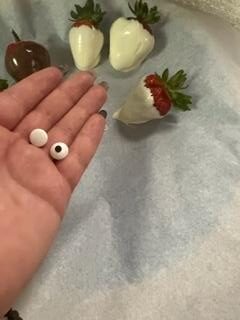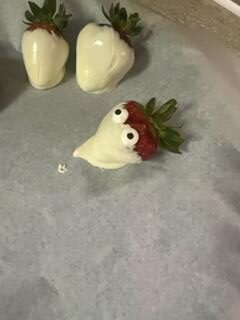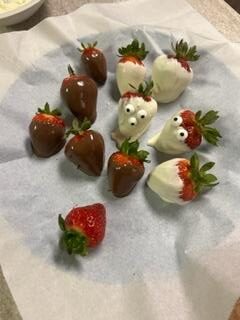 Mummy strawberries
1. Add some melted white chocolate to a piping bag or zip lock bag with a piping tip, add eye sprinkles to your white chocolate dipped strawberries. Move your piping bag or zip lock bag back and forth over your dipped strawberry to create a mummy wrapped design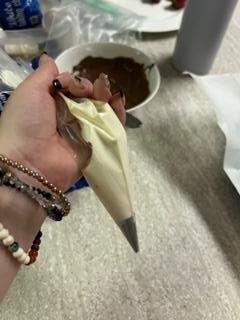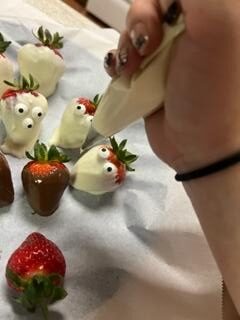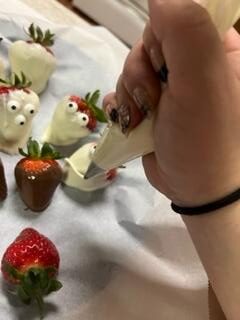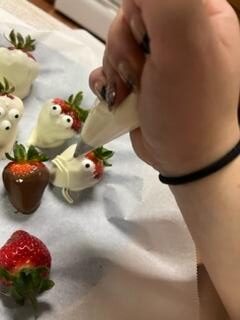 Spiderweb strawberry:
1. Create your web shape with white chocolate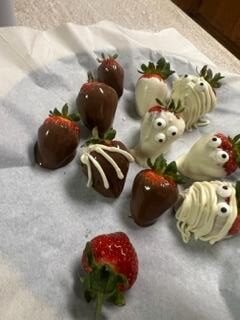 2. Fill in the chocolate web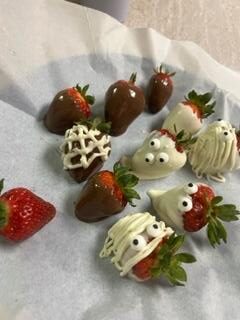 Spider strawberry:
1. Create the spider head, body, and legs with chocolate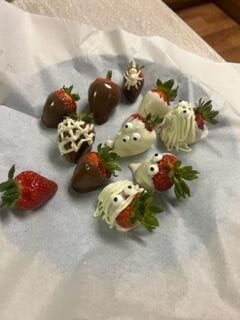 Spiderman strawberry:
1. Use a strawberry without chocolate and add small dots with white chocolate as the eyes of the Spiderman mask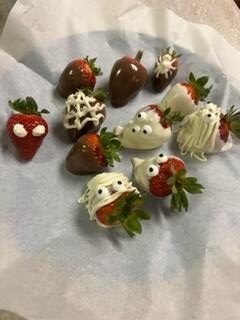 2. Use milk chocolate or dark chocolate to pipe around the white to make the spiderman mask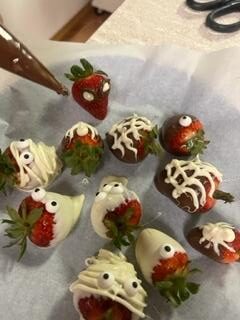 Decorate all your strawberries in different ways and have fun!