Make a fun snack for your family to celebrate the 4th of July.
Materials:
Fruits and veggies such as grapes, blueberries, strawberries, etc
Other ingredients to add such as marshmallows
Skewer sticks
Tissue paper or ribbon
Scissors
Cutting board and knife with parents' permission and supervision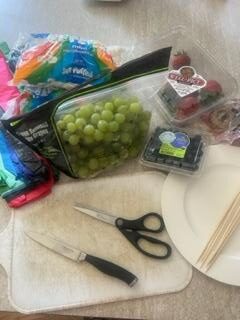 Steps:
1. Start by rinsing all the fruit you plan to use for your skewer I used grapes, blueberries and strawberries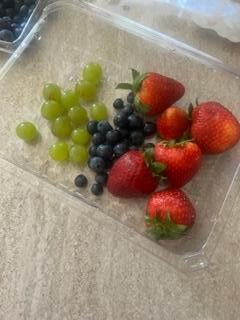 2. Next, prepare your fruit. To make a point on your firework skewer you can use a strawberry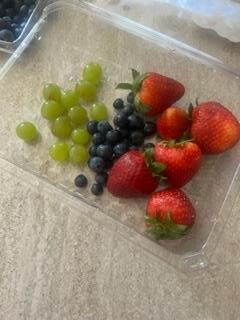 3. With your parents' permission and supervision cut the top of your strawberry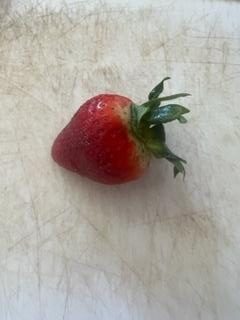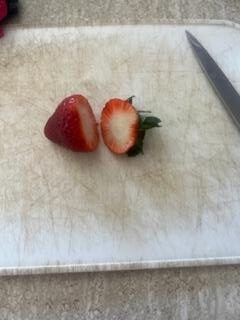 4. Cut all the strawberries and other fruits you want to use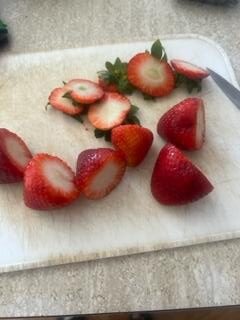 5. Collect all your supplies, the skewers and the fruits and other ingredients so you can put your skewers together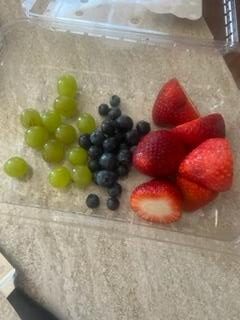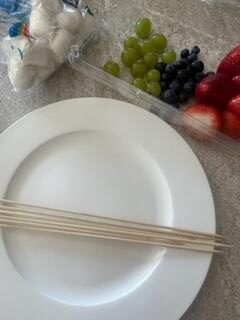 6. Start adding your ingredients in unique combinations from the pointy part of your skewer down to about the middle of your skewer. Make sure to poke your fruit from the top of the skewer where the point is and push it down to the middle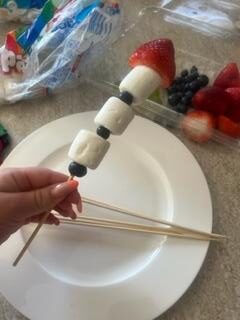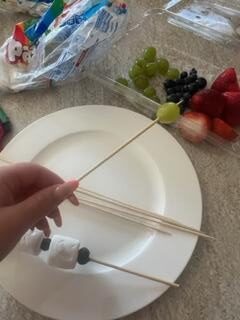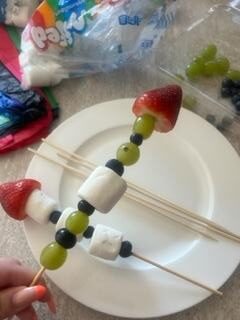 7. Make all your skewers. I added my cut strawberries on the top to create the point of my firework skewer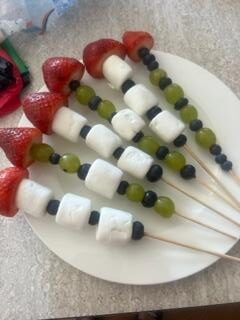 8. To make the ends of your skewer you can cut pieces of tissue paper or ribbon into small strips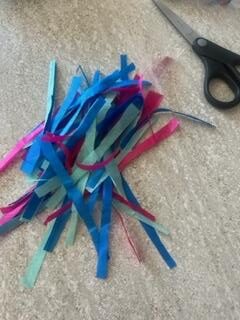 9. Bundle a few pieces together and tie them to the skewer stick where the fruit ends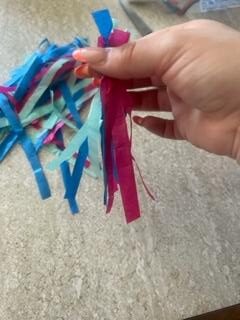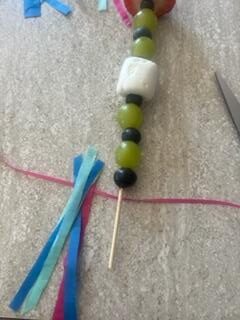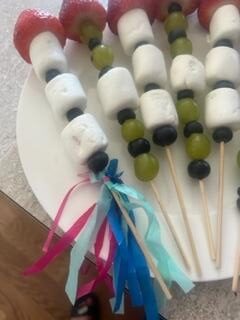 10. Optionally add extra decoration to the rest of your skewers
Congratulations on completing your firework fruit skewers, what did you add?